Buying a new car is an exciting experience. However, conducting in-depth research into your next vehicle and figuring out your credit score are necessary tasks, especially if want to find the ideal car for your needs. It doesn't have to take a long time, though, if you if you work with the right dealership finance department to get the best deal.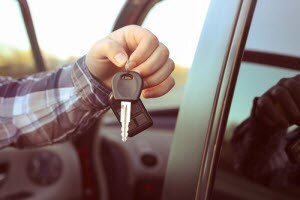 At Fred Beans Hyundai, we're here to make the car-buying experience simple for all of our Chalfont, Warrington, and Doylestown customers. We offer an easy pre-qualification deal, plus the best possible interest rates and incentives, no matter what your financial situation may be.
Best Deals and Incentives
When you seek financing for a new or certified pre-owned vehicle at Fred Beans Hyundai, you can be certain that our finance specialists will work hard to get you into the car of your dreams at a price you can afford. From Kelley Blue Book® instant cash offers based on value of your car, to our college graduate, military and mobility program incentives, it's all right here.
Good Auto Deals for Any Credit
Fred Beans values you as a customer, and we know how important it is for you to get into the perfect car. Even if your credit circumstances won't qualify you for traditional auto loan financing, we have options. We have worked with auto buyers from just about every financial situation there is, and we're ready to help you whether you have perfect credit, less-than-perfect credit, or even no credit.
After you complete your financing pre-approval application, our finance team will contact you and work with you to get you into the kind of vehicle you're looking to purchase while remaining within your budget. We'll look at all the special pricing, financial arrangements, and options. From leasing to buying, and from new to certified pre-owned, we'll help you choose which vehicle and payment plan is best for your individual needs.
Getting the Best Financial Terms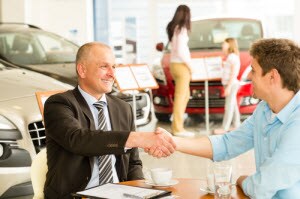 Obtaining the best financing terms means working with a finance team that has the right network of lenders to find the perfect deal for you. Fred Beans has an extensive network of local lenders with programs for every need. After we know your financial circumstances and the kind of car you're looking to buy, we'll work with our entire network to find the perfect deal that meets your needs.
They say that shopping around for the best deal is the key to getting solid financing for your auto purchase. With Fred Beans, we offer a one-stop shop for just that process. Fill out our easy pre-approval application, and we'll help you find the perfect deal for your credit.
Auto Loans near Me
Whether you're looking to buy or lease, our ace finance team is here to help. There's no worry about where to go to find auto loans near me when you work with Fred Beans. We treat everyone who walks through our door like trusted family and friends, and we value the relationships we build with our customers. We're not here to just sell you a car. We're here to take the stress out of the process, and to help you get behind the perfect car at the perfect price.
If you're in the Warrington, Chalfont, or Doylestown areas and you're wondering where to find the best auto loans and rates, contact the Fred Beans Hyundai financing department today.