Yoga is a great way to exercise not only your body but also your mind. Not to mention, it also helps to reduce stress and keep you focused on your physical and mental fitness goals. Doylestown natives have several great yoga studios to choose from.
Below, you'll find more information on just some of the awesome classes and services you can enjoy at Bikram Yoga Doylestown, Dragonfly Yoga & Massage, and Yogasphere!
Bikram Yoga Doylestown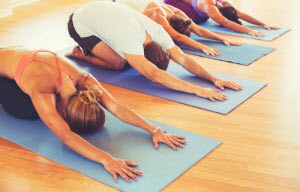 Bikram Yoga Doylestown founder and studio director Molly Mitnick was inspired to establish this studio after training at the Bikram Yoga College of India. Here, she was told that Bikram yoga would change her life, and it did. Now, she strives to provide the same lifechanging experience to all of her students.
In true Bikram yoga tradition, classes at Bikram Yoga Doylestown are held in rooms that hover around 105 degrees in temperature. This heat helps to relax muscles allowing for increased flexibility and also helps us sweat out the toxins we pick up in everyday life.
Dragonfly Yoga & Massage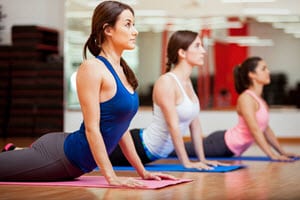 The Dragonfly Yoga & Massage team strives to help its students grow by making small life changes. No matter what your experience level is, this studio will welcome you with open arms and nurture through your yoga journey. Start with an All Levels Yoga class and or find your center with a Meditation class.
If you're looking for something more on the side of healing, Dragonfly Yoga & Massage also after Yoga Therapy classes that are geared toward a number of mental, emotional, and chronic conditions including depression, addiction, asthma, arthritis, and more.
Yogasphere
For more than 12 years, Yogasphere has been providing yogis with a supportive environment that allows them to nurture their bodies and minds while perfecting their yoga techniques. Practice traditional yoga classes or new-age yoga methodologies.
Want to ramp up the intensity a little? Opt for one of Yogasphere's hot yoga classes. These classes are available for all experience levels and provide those who participate with a sense of pride stepping out of the studio drenched in hard-earned sweat.