Going out to eat is a great thing to do for any occasion. Whether you're having a first date, girls' night out, a family get-together, or a cheat-on-your-diet day, you'll find exactly what you're looking for and more at Chalfont's three best restaurants.
In this guide, you can learn more about what these three great restaurants have in store for your next night out. Read ahead to get a taste of Borghi's Restaurant, Chalfont Family Restaurant Diner, and Pasta Mista Pizzeria & Italian Restaurant!
Borghi's Restaurant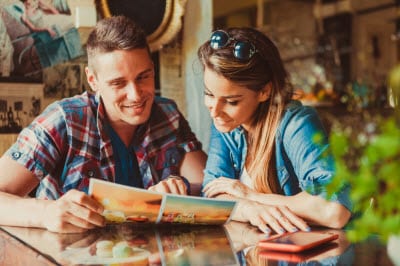 Borghi's Restaurant was established on tradition. This family-owned and -operated spot has been serving up top-notch plates for decades. Now, with three generations of Borghi's under the restaurant's roof, you can still count on tradition but with a delicious Jersey Shore twist.
Get things started with a plate of Buffalo Rock Shrimp, Mozzarella Sticks, or Fried Calamari to share. You won't want to share your next plate of Lobster Ravioli, Pesto Chicken Flatbread, or Borghi Burger topped with mushrooms, sautéed onions, bacon, and gooey provolone.
Chalfont Family Restaurant Diner
You simply can't go wrong with delicious diner classics like what you'll find at Chalfont Family Restaurant Diner. This spot serves breakfast, lunch, dinner, and a variety of weekly specials. When you bring your family in to this diner, you'll be able to find something for everyone on their extensive menu.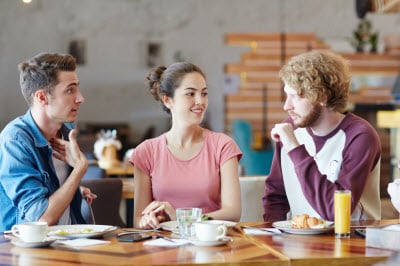 Breakfast lovers will woof down the Cheese Blintzes, which come topped with your choice of tasty fruit, or Huevos a la Mexicana. If you're looking for something in the lunch or dinner realm, you'll want to look into their coveted Broiled, Friend, and Stuffed seafood menu.
Pasta Mista Pizzeria & Italian Restaurant
As a family-owned and -operated eatery, Pasta Mista Pizzeria & Italian Restaurant specializes in accommodating every single one of their customers. This restaurant offers a regular eat-in menu, catering menu, kids' menu, and gluten-free menu. On top of a variety of top-notch Italian-American plates, they also offer free Wi-Fi and BYOB service.
Stop by Pasta Mista Pizzeria & Italian Restaurant for one of their famous boardwalk-style pizzas, Cheesesteak Stromboli, hearty hoagie, or gluten-free Stuffed Portobello Caps.