Residents of Chalfont, Warrington, and Doylestown are surrounded by a vast number of fun things to do throughout Bucks County. If you live in the area, you know it is full of early American historical sites to explore as well as gorgeous scenery and parks.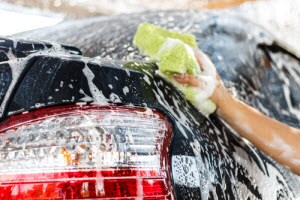 If you're looking for a place for car detailing near me, you'll want to check out Fred Beans Hyundai in Doylestown. Our conveniently located car dealership in Bucks County offers a selection of detailing options for you to choose from, from cleaning options to preventative options.
Car Detail Near Me: Menu
Interior Detail: Our interior detail option is a fantastic way to keep the inside of your car fresh and clean, starting with a vacuum to remove the small debris that tends to build up in your car. Smells from pets or children have a tendency to linger unpleasantly in your vehicle. Fortunately, the interior detail offers a full shampoo of all upholstery and a deodorizing treatment. Keep your seats in pristine condition with a cleaning and conditioning treatment, and maintain high visibility with a window cleaning.
Exterior Detail: An exterior detailing is the best way to keep the outside surfaces of your vehicle looking and performing like new. Our team will hand wash every inch of your car, including a thorough wheel cleaning and tar removal. The car's paint will then be restored with a polish and wax, and vinyl and rubber surfaces will be treated.
Full Detail: This option includes both an interior and exterior detailing, so every inch of your vehicle will look and feel brand new.
Fabric/Leather Protection: Have your car's interior surfaces treated to prevent staining and dry rot.
Paint Sealant/Acid Rain Protection: This treatment will protect your car's paint from environmental damage, and is guaranteed to prevent damage and deterioration that can be caused by acid rain.
Pain Sealant and Fabric Package: Save money when you purchase these two treatments together, and protect both interior and exterior surfaces of your vehicle from damage.
Explore Bucks County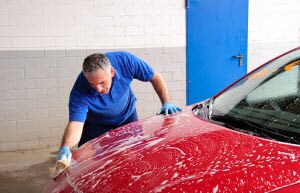 Now that your ride is looking rad, where will you go? Visit the Bucks Country Civil War Museum and Library to see rare and one-of-a-kind artifacts from the Civil War with a focus on Bucks County's contributions. A vast collection of art, photographs, maps, and memorabilia are on display for public viewing, including a collection of rare Lincoln family artifacts.
For even more history, explore the Mercer Museum and Fonthill Castle, which houses a collection of everyday colonial items. You can experience how the founding members of our country lived. Fonthill Castle displays thousands of European and American prints as well as an enormous collection of rare tiles from around and world.
Fred Beans Hyundai Deals
To save money on a detailing package, check our website for coupons before you schedule your detailing appointment. We love serving our customers in Chalfont, Warrington, and Doylestown. We can't wait to see you!