Whether you're upgrading to a new car, or just want to make some room in the garage, selling your used vehicle to a dealership is a great way to get your old car off your hands. But how exactly do you do it?
To help you and drivers all over Chalfont, Warrington, and Doylestown get a better understanding of the selling process, the team at Fred Beans Hyundai has created your guide to the steps to selling your used car at a dealership.
1.    Do a Bit of Research.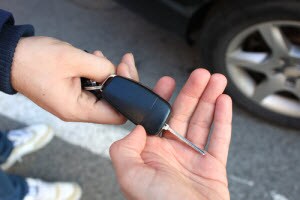 The first thing you need to do when selling your car is research its value so you have a general idea of how much it's worth. You should also know the best time to sell your vehicle. More people tend to buy performance sedans and convertibles when the weather's warmer, so it's best to sell these cars during the spring and summer. Family sedans, SUVs, and durable trucks are always popular, which means they can be sold any time of year.
2.    Fix Up Your Used Car.
When it comes to selling your car, appearances are important, especially if you want to get a great price for it. So, walk around your car to check for any cosmetic damages. A few scratches are fine, but huge dents can be a turn off for both dealerships and potential buyers. With that said, get any dents on your car removed before selling. It's also a good idea to detail the interior to make sure everything on the inside is clean, fresh, and stain-free.
Most importantly, make sure you schedule any services your car needs. Why? Because the better your car works, the more you can get for it!
3.    Think About Trade-In Options.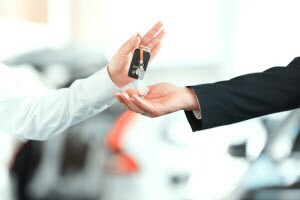 If you're looking for a new car, consider trading in your pre-owned car at the dealer rather than selling it. Trading in works the same way as selling, but instead of getting a check, the selling price of your car will be credited toward the price of the new vehicle you want for extra savings. On top of that, you could get even more for your used car because some dealers may offer more for trade-ins. So, find out the value of your trade-in, and earn even more!
4.    Sell Your Used Vehicle.
The last thing you need to do in the process is, of course, sell your car. To do this, you'll need to use the knowledge you gained during your research to negotiate a fair price for your vehicle with the dealership.
When both sides agree on a price, just sign the papers, and your car will be officially sold (or traded in if you want to drive home in a new car).
Visit Us to Sell or Trade in Your Vehicle
If you're ready to kickstart the selling process, Fred Beans Hyundai is here to help. All you have to do is visit our dealership near Chalfont, Warrington, and Doylestown for more information on how you can sell or trade in your car to our dealer.
Call us today! We look forward to working with you!