Many people ask what makes our Hyundai models among the safest in Warrington, Doylestown, and Philadelphia. While we're more than happy answer this question, we understand that your life is busy and you may not always have time to call or visit our showroom. So we've created our Hyundai safety guides so you can access all of the information you need when it's most convenient for you.
About Hyundai Safety Guides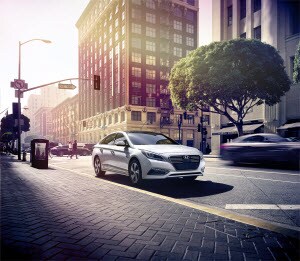 Hyundai understands safety is a top priority for drivers. That's why they've developed new safety features and added them to their lineup every year to better provide peace of mind. However, each model offers its own selection of amenities and because of this, it can be hard to determine what each one does. So Fred Beans Hyundai has created these Hyundai safety guides to help you understand how each vehicle works to protect and reduce the risk of injuries and collisions.
Hyundai safety guides are essentially digital handbooks to everything you need to know about the safety features in your Hyundai. We work to provide details for every vehicle in the latest lineup that lists the standard and available safety amenities you can expect to use when you're behind the wheel. Best of all, they have detailed descriptions of every feature mentioned to give you a full understanding of their functions and purpose and how they benefit you and keep you and your passengers protected.
Benefit of the Hyundai Safety Guides
Our Hyundai safety guides are located online and easily accessible for the busy residents of Warrington, Doylestown, and Philadelphia. So even when you're on the go, you can pull up the guide on your particular vehicle or the one you're considering to purchase to learn more!
Above all, the Hyundai safety guides we create at Fred Beans Hyundai are designed to help you make your shopping decisions easier. Using their details, you'll be able to narrow down your options and even find the perfect Hyundai that has all the safety features you want and need.
Learn More Today
Our Hyundai safety guides are just a click away. So if you're looking to learn more about how the latest lineup of Hyundai vehicles can keep you and your passengers safe, read our safety guides today. But if you have a question about any of the features mentioned or would like to schedule your test drive, call Fred Beans Hyundai now!