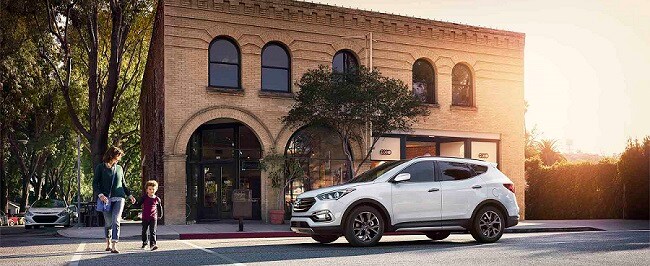 Your family loves taking spontaneous adventures on the roads of Chalfont, Warrington, and Doylestown. So, while you're loading up your vehicle with all your luggage and road-trip snacks, make sure you're confident in its ability to serve up potent power.
And with either the 2018 Hyundai Santa Fe Sport or the 2018 Ford Escape, you'll lead the pack down your route with agility. But when it comes to truly dominating the highway, only one of these SUVs will do the trick.
To determine which of these cars will exceed every expectation during your next trip, let's dive into this Hyundai Santa Fe Sport vs Ford Escape vehicle comparison created by Fred Beans Hyundai.
Potent Performance and Handling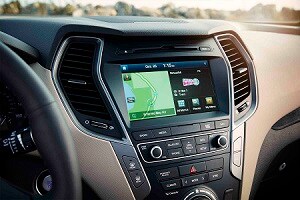 What's the key to a thrilling drive? A powerful motor, of course. And tucked beneath the sleek hood of the 2018 Hyundai Santa Fe Sport awaits a standard 2.4-liter engine that storms along the road with 185 horsepower and 178 lb-ft of torque.
As if that weren't enough, the standard Drive Mode Select System inside this vehicle provides you with a choice of different driving selections that'll immediately adapt the capabilities of your SUV to suit your mood.
Alternatively, the 2018 Ford Escape offers up a standard 2.5-liter motor that produces 168 horsepower and 170 lb-ft of torque, which doesn't quite match the muscle of its Hyundai counterpart. Without that extra force, you may find a ride inside this car a little less exciting.
In addition, the Ford Escape doesn't come standard with intuitive features like the Drive Mode Select System. Because of this, you won't have the convenience of switching between different driving modes with the touch of a button.
2018 Hyundai Santa Fe Sport vs. 2018 Ford Escape: Technology
When your little ones are in the back seat, it's essential to stay connected to plenty of ways to keep them free from boredom. Luckily, the 2018 Hyundai Santa Fe Sport comes packed with a standard 5-inch audio display with access to a variety of high-tech gadgets, such as:
Apple CarPlay™
Android Auto™
HD Radio™
Bluetooth® and more
On the other hand, the infotainment screen found inside the 2018 Ford Escape maxes out at 4.2-inch, which could be a little more difficult to operate while driving.
Plus, the system included inside the cabin of the Ford Escape tends to provide less responsiveness than the technologies contained in this SUV's Hyundai competitor.
Safety for Your Family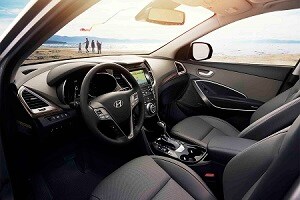 To keep your loved ones out of harm's way, both the 2018 Hyundai Santa Fe Sport and the 2018 Ford Escape feature rearview cameras, Tire Pressure Monitoring Systems, and Driver's knee airbags.
However, only the Hyundai Santa Fe Sport offers up standard Hillstart Assist Control and Downhill Brake Control. With these handy capabilities, you'll manage any type of landscape like a pro and enjoy an effortlessly smooth ride, no matter what.
And while the Ford Escape does include a few assurances, it doesn't arm your family with added safety shields and performance capabilities like the Hyundai Santa Fe Sport. Unfortunately, that may result in less peace-of-mind while your drive.
2018 Hyundai Santa Fe Sport vs. 2018 Ford Escape Vehicle Comparison: Verdict
At Fred Beans Hyundai, we know how hard you work to keep your family equipped with top-notch handling, innovative technology, and comforting safety for the roads of Chalfont, Warrington, and Doylestown.
So, when the highway calls you on yet another unexpected trek, answer its beckoning with help of the 2018 Hyundai Santa Fe Sport. To learn more about this sporty SUV, all you have to do is stop by our showroom or schedule your test drive today!