One of the most important things you can do to make sure that your vehicle runs like new for as many years as possible is to engage in a solid schedule of routine and preventative maintenance. This process is far more than simply changing the oil every three months; it involves a number of different procedures that you have to undertake to prevent wear and tear on your car. Read a guide to the Hyundai Elantra maintenance schedule so your Chalfont, Warrington or Doylestown car will run great for years. 
Hyundai Elantra Maintenance Schedule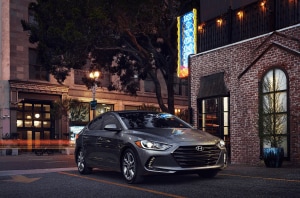 Every new car has a schedule of routine maintenance that must be kept in order to keep the car running according to specs. Your Hyundai Elantra maintenance schedule will need certain services based on how many miles you've put on it. In some cases, failing to stick to this schedule could void your warranty, so make sure that you're diligent about taking it in for service. 
7,500 Mile Service
At 7,500 miles, you will need to replace your oil filter and have your oil changed. In addition, rotate your tires to ensure even wear. You will also need to have a general tune-up, checking your air filter, battery and vacuum hoses. 
15,000 Mile Service
Your second service appointment involves the same things you had done at your first appointment, but adds a couple more checkup items. These include a check of your climate control and air conditioner, including changing the filter. You will also need to inspect refrigerant levels, your brakes, lines and hoses, drive shaft, axle boots, exhaust system and suspension mounting as well as the gearbox and steering. 
30,000 Mile Service
At 30,000 miles the above will be checked again, as will your fuel filter, all of your lines, hoses and connections and your fuel filler cap and parking brake lines as well as changing out your fuel tank's air filter. 
60,000 Mile Service
The list continues to grow at 60,000 miles. When you hit this level, you'll again check all of the above parts of your car and add to the mix, your brake fluid, drive belts, air cleaner filter and engine coolant. 
105,000 Mile Service
Many people don't even think about driving their car past 100,0000 miles, but if you've been on top of regular maintenance your car should still be running great. You only have one additional thing to check at this level of service and that's to have your spark plugs replaced. 
Those five levels are your regular maintenance schedule for your Hyundai Elantra. These, of course, are in addition to getting your oil changed every so often, which your service center will advise you of on each trip. Keeping on top of this schedule isn't difficult and it will maintain the performance of your vehicle for many years to come. If you need good service for your Elantra or any other Hyundai in the Warrington, Chalfont and Doylestown regions, stop by Fred Beans Hyundai to schedule your appointment today!
You May Also Like: