Quakertown, PA, is a small town in Bucks County that gives residents and visitors a taste of the past. This community, known as one of the Liberty Bell's one-night hiding spot during the Revolutionary War, played a big part in American history.
Today, Quakertown embraces its roots and features a historic district and a replica of the Liberty Bell in the State Bell House where it was hidden. This town is also home to the beautiful Nockamixon State Park and the famous Quakertown Farmers Market.
While many got to Quakertown, PA, for its rich history and attractions, some head to town because of its proximity to Fred Beans Hyundai in Doylestown. At our full-service dealership, you'll find a wide variety of high-quality Hyundai vehicles as well as all the services you need to have an enjoyable buying experience.
Read ahead to learn more about what we at Fred Beans can do for you on your next car-buying journey!
About Our Hyundai Dealership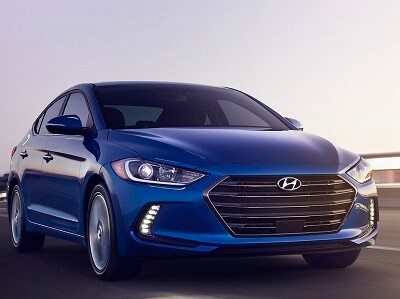 Our Hyundai dealership, located just minutes away from historical Quakertown, PA, provides car shoppers with a different kind of buying experience. Taking a trip to this Hyundai dealer is fun, exciting, and easy.
The second you step into our facilities, you'll notice our extensive selection of vehicles. No matter what you're looking for in your next Hyundai vehicle, we're confident that we you're your perfect match somewhere in our expansive inventory.
In our showroom, you'll find a wide variety of new Hyundai models in all shapes, sizes, colors, and trim levels. In fact, you'll find hundreds of new high-quality Hyundai vehicles to choose from all in one convenient location.
If you're looking for something that's small, sporty, and efficient, let us introduce you to our lineup of Hyundai sedans. Choose from the Elantra, the Sonata, and the Ioniq Hybrid. We carry an assortment of all three, so you can personalize your ride.
Need something a little bit bigger to pack the whole family in? We have you covered with our incredibly capable Hyundai SUVs. Take your pick from our wide selection of Konas, Santa Fes, Santa Fe Sports, Santa Fe XLs, and Tucsons.
Even if you're looking for a pre-owned Hyundai vehicle, we have you covered. Our lot is home to many gently used, yet still high-quality, Hyundai vehicles that offer great value and unwavering reliability. We even have dozens of certified pre-owned Hyundai vehicles for you to look at.
No matter what you're looking for, our knowledgeable sales team will be able to help you find it. With years of experience, they'll be able to help you navigate your many options and help you zero in on the perfect vehicle for you.
Our Many Helpful On-Site Services
After our sales team has helped you pick out the perfect Hyundai vehicle, it's time to think about how you're going to pay for it. This is when our sales team will introduce you to our friendly finance team.
In our finance department, you'll be able to sit down with a finance professional one-on-one and discuss your personal needs including your lifestyle and budget. With this information, our finance experts will be able to help you find a payment plan that you feel confident about. Whether you want to buy or lease your Hyundai, they'll hook you up with a financing solution that fits your needs.
Our team provides the means to properly care for your new car as well. With help from our Hyundai service department, your vehicle can get the oil changes, transmission repairs, and battery checks needed to maintain the optimum performance and efficiency.
Even if you find yourself in the aftermath of a collision, our dedicated service team will be here to help you. Our service center is also home to a collision center for serious repairs and services. No matter how big or small your service needs are, we can take care of it for you.
Prefer to do your own maintenance at home? We even have you covered there with our on-site parts department. We carry a wide selection of high-quality OEM parts that will help you maintain both your vehicle as well as your investment.
Order all of the parts and accessories you need for your at-home DIY maintenance projects through our website or over the phone and we'll have them ready for you to pick up in no time.
Our Valuable Rewards Program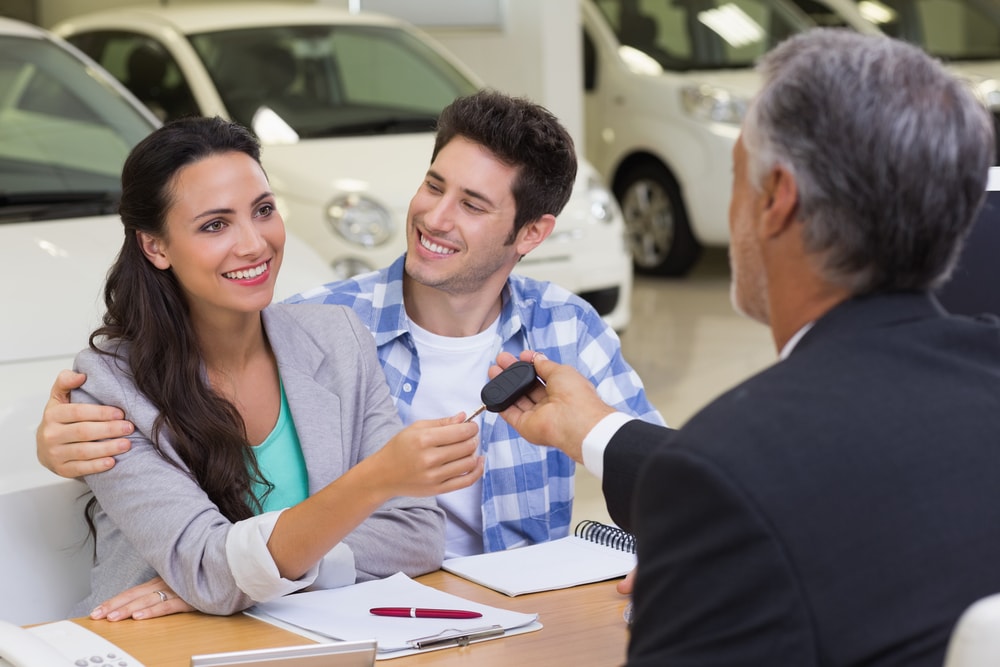 For many, many years, we at Fred Beans have been dedicated to taking care of our customers in every possible way that we can. To show our appreciation for their lasting loyalty, we have created our AutoRewards Program.
Any dollar that you spend with us at any of our dealerships or service centers will earn you reward points. Whether you buy a car or get an oil change, this program allows you to save money and enjoy the benefits of being a Fred Beans Hyundai customer.
Some of these perks include 15% off money spent, free and discounted services, local merchant discounts, and chances to win prizes.
Our Dealership's Convenient Location
From Quakertown, PA, this Hyundai dealership is just a short drive. To see our selection of vehicles as well as our helpful service department, all you have to do is head east on PA 313 to find Fred Beans Hyundai at 4465 West Swamp Road in Doylestown, PA.
An Overall Enjoyable Buying Experience
Coming to us at Fred Beans for your automotive needs gives you a chance to experience an enjoyable and stress-free visit. It doesn't matter if you're looking to drive home in a new Hyundai or you need a fluid exchange, we'll be here to answer your questions and walk you through each step of the process. We never pressure you, and we never want you to leave dissatisfied.
So, when you're ready to buy a new Hyundai, schedule a test drive  or get services performed, come down to this Hyundai dealer near Quakertown, PA. We're ready to welcome you into the Fred Beans Hyundai family!