When you're looking to buy a new vehicle, you have plenty of options to lower your monthly payments. For many consumers, this option is to use their current vehicle as a trade-in. And to capitalize on this, there are ways to actually boost your car's trade-in value.
In order to help out our drivers in the Chalfont, Warrington, and Doylestown areas maximize on their current car's trade-in worth, our team at Fred Beans Hyundai has put together some tips and tricks that'll boost your car's value and save you money on your next vehicle.
How to Determine Your Trade-In Value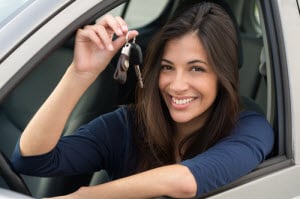 When determining what your car is worth as a trade-in, dealerships take a few things into consideration. Such factors can include:
Condition: Wear and tear on the body and upholstery can increase or decrease your vehicle's trade-in value.
Mileage: You might already know this one, but the less miles your vehicle has on it, the more your trade-in value will go up.
Make/model: If your current make or model is in high demand, a dealership will more than likely offer you more as a trade-in.
Age: In some cases, the older the car is, the less value it has, but good condition and low mileage can help this factor.
Why You Should Boost Your Car's Trade-In Value
Before we get to our tips and tricks of boosting your car's trade-in value, you might want to know why you should do so. We don't recommend putting tons of money into your current vehicle just to trade it in, but when you can easily fix certain factors, like condition, you'll save more money in the long run.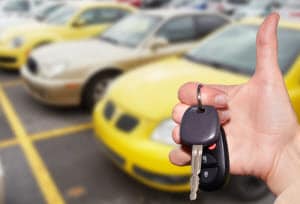 Dealerships will look at your car's interior and exterior condition, and simple fixes might be more inexpensive than you think-and totally worth it in the end!
How to Boost Your Car's Trade-In Value
There are a few easy ways to optimize your trade-in's value...
Get it detailed. One of the easiest and most inexpensive ways to get your car looking (and feeling) like new is to get a detail. You wouldn't want to buy a car that hasn't been cleaned in a while, and neither does a dealership.
Our expert technicians can improve the look and performance of your vehicle. We offer an extensive range of appearance services and accessories for your vehicle before you trade it in.
Get updated with routine maintenance. Another easy way to boost your car's value is by bringing it to your auto technician for some routine maintenance updates.
Provide proof of care. If you can show the dealership documentation that you've kept up with your vehicle's maintenance, or even that you've never been in an accident (if applicable), this shows them that your car has been taken care of and can increase its worth.
Fix minor repairs. If there are some dents or dings on the body of your vehicle, these can be easy fixes that'll save you way more money than you'll be putting out.
With just a few simple steps, you can increase your car's trade-in value by hundreds of dollars, and essentially decrease your down payments on your next ride!
If you have any more questions regarding your vehicle's worth, or purchasing a new vehicle near Chalfont, Warrington, or Doylestown, contact us at Fred Beans Hyundai at any time