Getting your car battery to last longer is something our team at Fred Beans Hyundai knows is important to drivers in the Chalfont, Warrington, and Doylestown areas.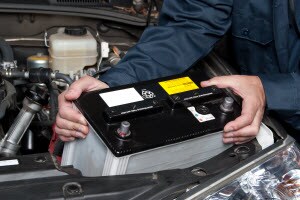 To help drivers like you, we developed a few tips that can help extend the life of the average car battery. Try some of these tips with your battery and see if they help prolong your battery's lifespan. If you still have additional questions after this article, we have an exceptional service team waiting to help! Contact us here for any inquiries regarding your car battery.
Shut Off Any Electronics Not in Use
Powering off unnecessary electronics is an easy way to help give your battery a longer lifespan. Your battery is responsible for powering everything in your car, so turning off features, like the air conditioner, when they're not needed can help extend your battery life. When you park your car, turn off all the electronic systems first, prior to turning off the engine. Doing this allows your battery to concentrate on powering the engine at startup, which takes less energy than if it had to also power up several electronic devices throughout the car.
The alternator, which is responsible for charging the car's battery, can lose energy during startup if too many electronic systems are left on.
Keep the Battery Clean
Occasionally, the terminals on the battery can begin to corrode, leaving behind buildup. This corrosion may be caused by a bad connection at the terminals, which would allow battery acid to escape. You'll enjoy a longer battery life if you keep it clean and remove any buildup around the terminals.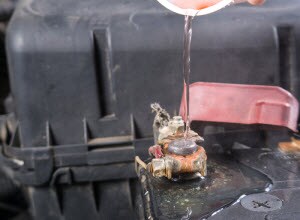 Have a technician clean the battery terminals and tighten the clamps. If you're attempting to clean the battery yourself, remember to shut off the engine before doing any work.
Opt for Longer Drivers Over Shorter Ones
It might sound counterintuitive, but longer trips are actually better for the battery. Compared to short rides, a long drive allows the car's alternator to recharge the battery more. Too many short trips or long periods of not driving your car at all can harm the battery's ability to hold a charge. Think of it like charging your phone for one hour compared to half hour intervals.
Although the outside casing of a battery may seem durable, excess dirt or debris can drain some of the battery's power. Try keeping the battery clean to help improve your battery life.
Schedule a Service Appointment Today!
Sometimes, your battery may need some additional repairs or even replacement. For those circumstances, it's best to contact a professional technician like those at Fred Beans Hyundai. We have years of experience with a wide variety of battery problems.
Do you think your battery needs repair? Drivers in the Chalfont, Warrington, and Doylestown areas can schedule a service appointment today.