Don't let anyone try to tell you that East Coast pizza isn't the best there is—the pizzerias in Doylestown alone are enough to prove that! There's plenty of options throughout the area, but we think these spots make the best pizza near Doylestown, PA. Whether you're in the mood for upscale Italian, or just grabbing a slice from the local joint, there's a pizza option for your every mood. We won't judge you if you try one for lunch and another for dinner.
This local pizzeria serves up cheesesteaks, hoagies, wings, and more. Some favorites from the extensive menu include homemade meatballs, fried zucchini sticks, Stromboli, calzones, stuffed pizza, and more. You'll even find a variety of different kinds of pizzas, including traditional pizza, gourmet creations with inventive toppings, stuffed pizzas, Sicilian thick crust, and a variety of white pizzas, which don't have tomato sauce.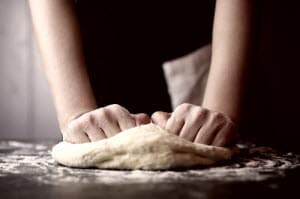 This traditional Italian eatery takes pride in providing an atmosphere of "when you're here…you're there," bringing customers to Italy. Recipes are traditionally Italian, with offerings such as mussels, calamari, lasagna, chicken Carciofi, veal marsala, and more. The pizzas are made in a traditional pizza oven, and come in a variety of flavors, including chicken alfredo, broccoli saute, pesto parmigiano, and margherita.
This classic pizzeria delivers the neighborhood feeling that all pizza shops should. They're open late, and serve pizza by the slice, so you can get a bite in a hurry. Alternatively, reserve a table and order a whole pie for the family. There's tons of toppings available to choose from, or select a gourmet pizza creation such as buffalo chicken, margherita, meat lovers, and grilled zucchini and sausage. Don't miss out on the traditional desserts, too. Choose a cannoli, tiramisu, or chocolate mousse cake.