Are you tired of driving the same old car through the streets of Chalfont, Warrington, and Doylestown? It might be time to upgrade your ride to something a little more up to date. There are plenty of options available, but a compact coupe is a solid choice if you're looking for a thrilling ride with plenty of power and efficiency.
While these vehicles aren't quite as common on the streets as sedans or crossovers, you'll find that they're packed with some of the best features on the market. One of the best examples of this is the new 2019 Hyundai Veloster. Learn more about this incredible vehicle and discover if it's the right one for your needs in our comprehensive review.
Performance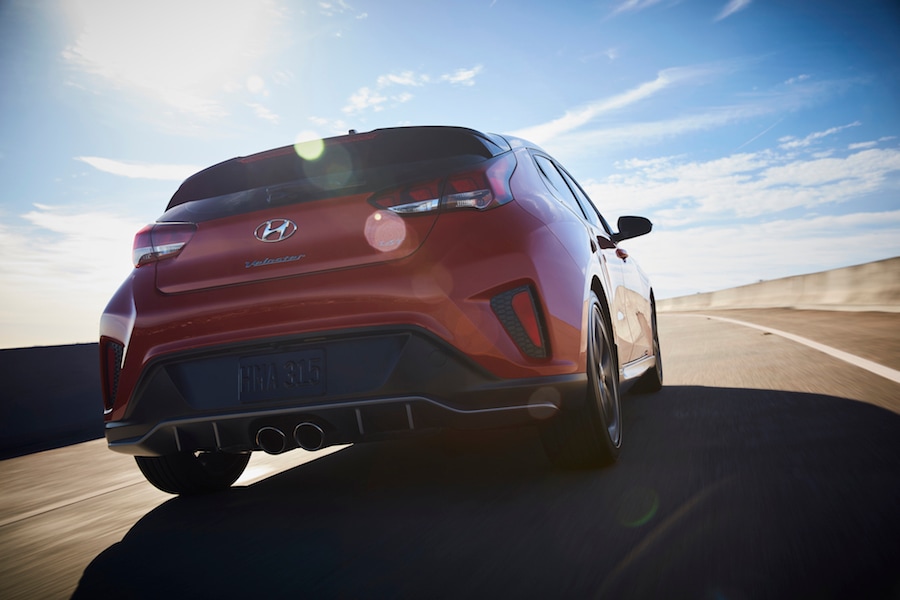 You'll find plenty of power under the hood no matter which version of the 2019 Veloster you opt for. The standard model comes equipped with a 2.0L 4-cylinder engine that can push an impressive 147 horsepower with 132 lb-ft of torque. If that's not enough, simply upgrade to the turbocharged 1.6L 4-cylinder to enjoy 201 horsepower and 195 lb-ft of torque.
There are a few different drivetrains available as well, allowing you to further customize your driving experience. Front-wheel drive is standard on all models, while a 6-speed manual transmission is available on a select few. On the higher trims, you can get a 7-speed EcoShift Dual Clutch Transmission designed to maximize control and efficiency in equal measure.
Interior
Inside the Hyundai Veloster, there's plenty of room for passengers and cargo alike due to its hatchback design. Up front, you can enjoy a comfortable 38.1 inches of headroom and 42.6 inches of legroom. While not as roomy, your rear passengers can still experience a comfortable 35.9 inches of headroom and 34.1 inches of legroom. 
If you're more interested in carrying cargo, the Veloster can fit up to 19.9 cubic feet of cargo behind the second-row seats. You can extend that further, however, by folding the rear seats down. Doing this will reveal a massive 44.5 cubic feet of cargo space, which is virtually unheard of for a coupe.
Extra Features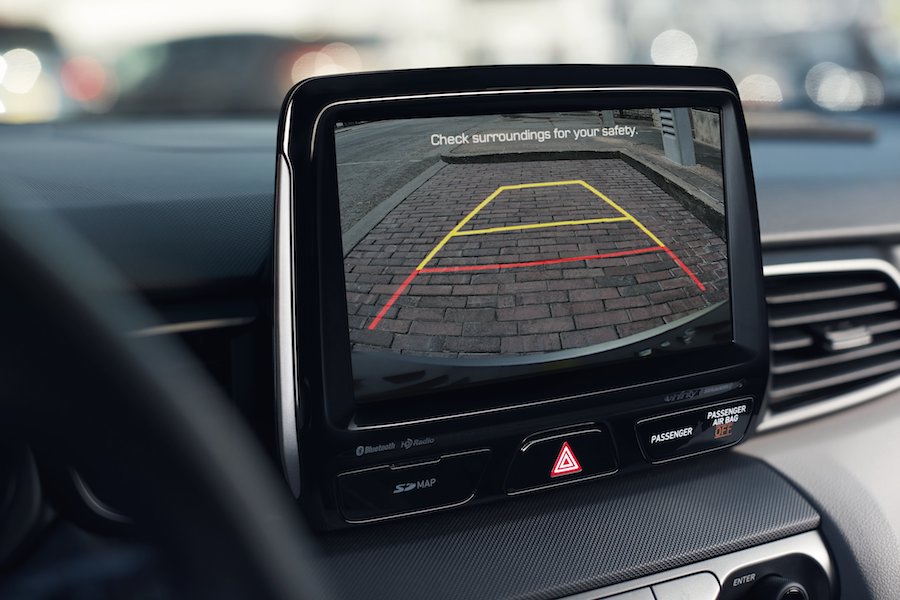 The Veloster is loaded with exciting features that all drivers are sure to enjoy. Numerous bits of tech are available inside, like the 8-inch touchscreen interface to work with your infotainment system. One of the more impressive features, however, is the Blue Link® Connected Car Service. With this handy app, you can use your smartphone to control parts of your car like the lights, engine and locks.
One of the features that makes the Veloster truly unique is the third door. On the passenger side of the car, there is one rear door on the side, allowing rear passengers to get inside easily. This asymmetrical design adds to the coupe's form and function, bringing convenience that you wouldn't normally find in a coupe.
Check Out the 2019 Hyundai Veloster
This review was just a taste of everything the 2019 Hyundai Veloster can offer. If you want to learn more about everything it's capable of, you need to see it in person. If you live in the Doylestown, Warrington, and Chalfont areas, you can do just that at Fred Beans Hyundai. Schedule your test drive today!
Related Posts: